(Note – IOS – ipad and iphone users will find their configuration very similar to the below. Start with the "Settings" button on the main page and find "Email accounts". NOTE that when you complete the changes, the ipad will say "Verifying", and for reasons unknown it can take up to FIVE MINUTES to verify the settings. Don't panic – wait it out!) 
First start the mail app either from the task bar or the Application folder

If you have not configured Apple Mail before then you will be presented with the following (if you are adding an account choose Add Account from the File menu).
Enter your Full Name if it is not filled in
Enter your Email Address
Enter your Password
Then press Continue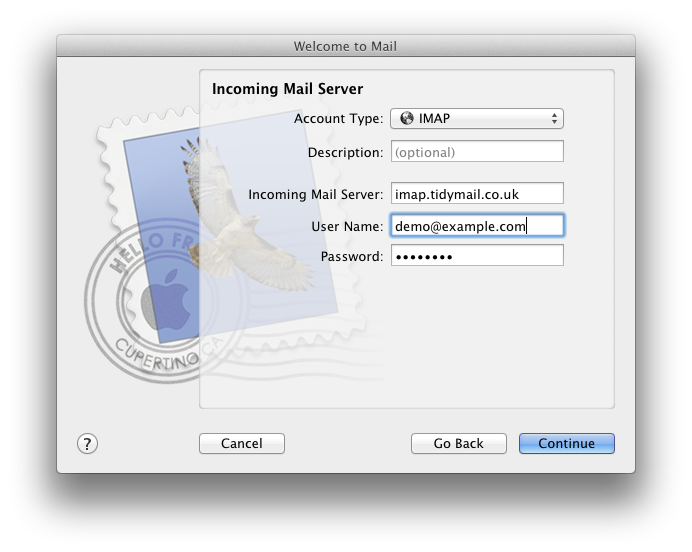 Choose IMAP for the Account Type
Set the Description if you wish (your email address is as good as anything).
Enter imap.tidymail.co.uk for the Incoming Mail Server
If not already there, enter your Email Address and Password.
Then press Continue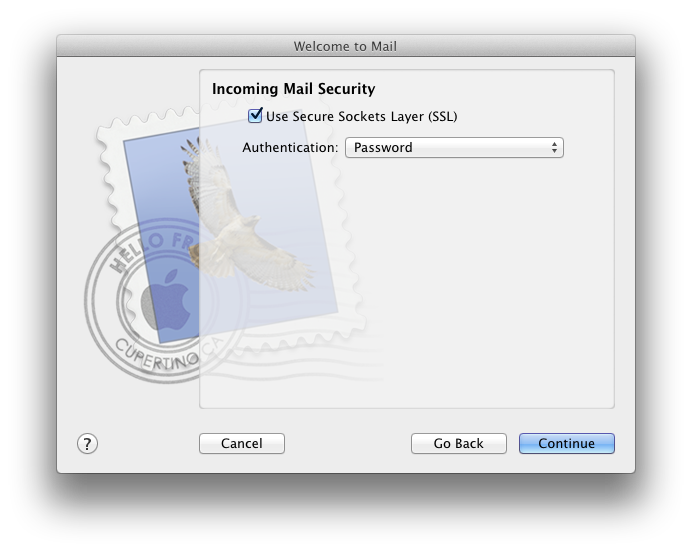 Ensure Use Secure Sockets Layer (SSL) is ticked
Ensure Password is selected for Authentication
Then press Continue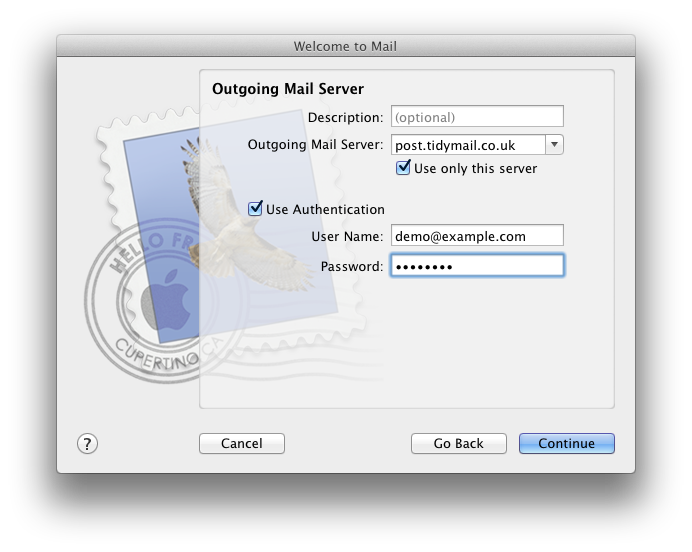 Enter a Description (use <your@email> via post.tidymail or something similar)
Enter post.tidymail.co.uk as the Outgoing Mail Server
Ensure Use only this server is ticked
Ensure Use Authentication is ticked
Enter your email address as the User Name
Enter your Password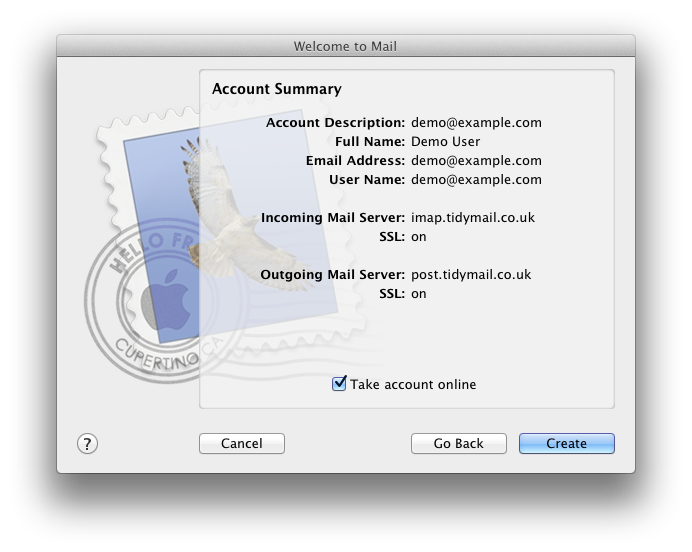 Your account and server details should now be displayed and you can press Create to start using email.
Adjusting Your Account Details Later
Should you need to adjust the details or wish to check they are correct then select Preferences from the Mail menu, then select the @ icon and then your account.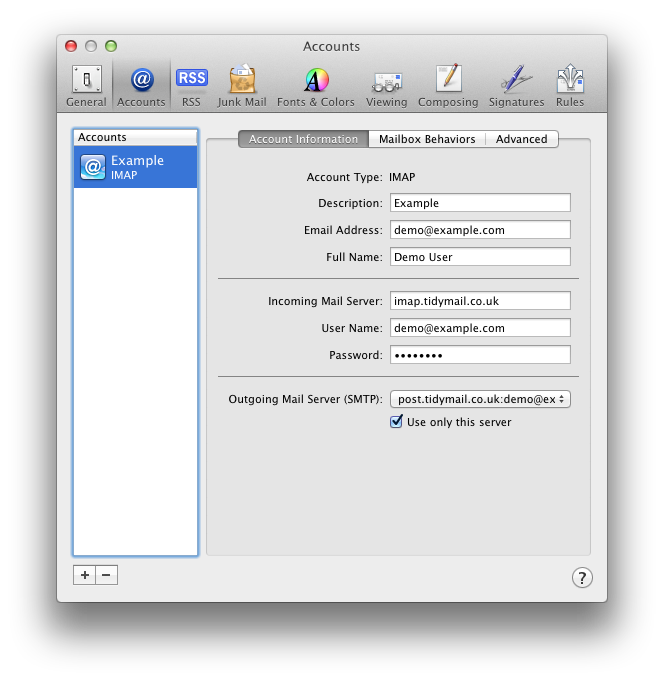 Selecting the Advanced tab should give the following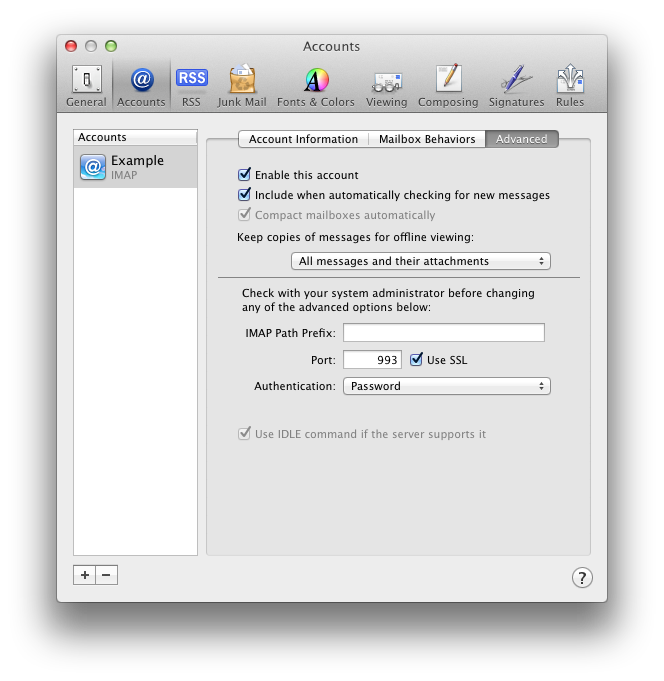 Returning to the Account Information tab click the Outgoing Mail Server and select Edit SMTP Server List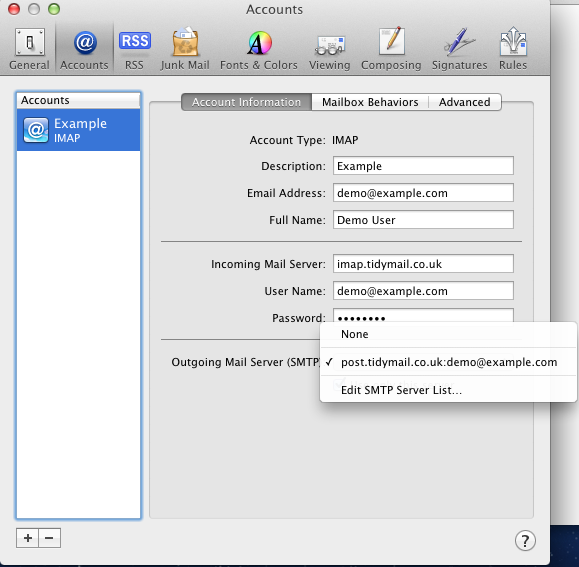 You should then see the basic SMTP server information like below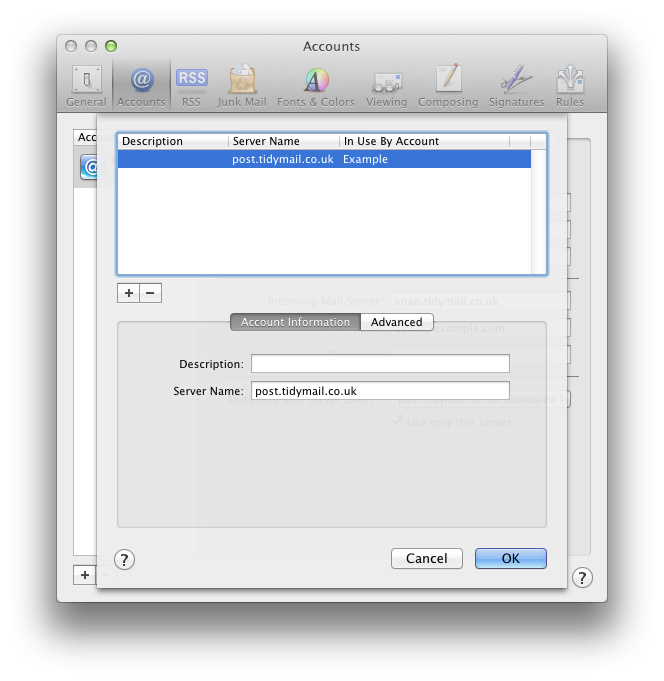 Selecting the advanced tab should present the following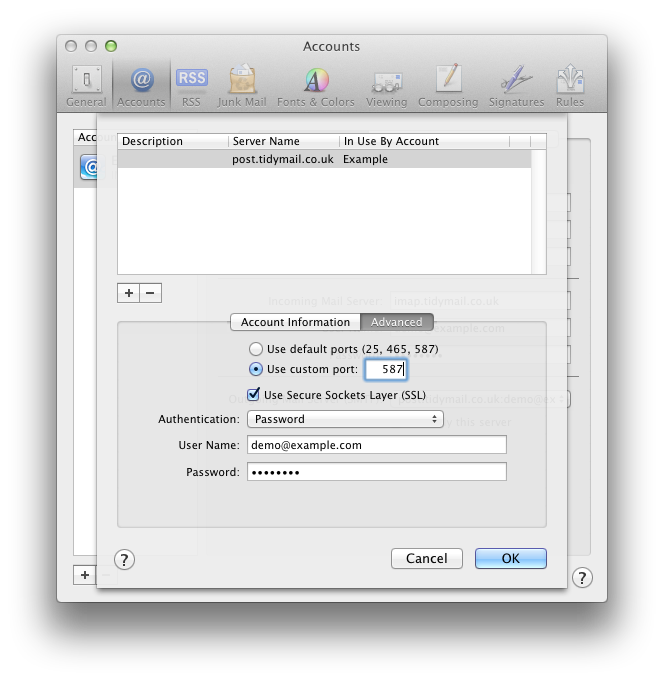 Here we have adjusted the port used to explicitly choose 587 and ensured Use Secure Sockets Layer (SSL) is selected.
If all the values are correct then press OK and then close the preferences window.