Please ensure you have a recent version of Pegasus. Here's a download link for 4.70.
If configuring from the startup wizard then these are the steps
That's the basic setup done. Now you have a few more steps to set up Secure Access, which is compulsory from April 2014.
Click on "File" and "Network Configuration" on the top menu.
From the Internet Mail Options panel, first choose "Receiving (POP3)" tab, click on your new account in the list of pop3 hosts, and click edit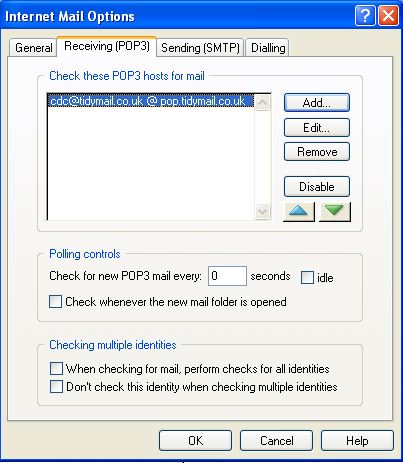 Now go to the Security tab, choose "Via StartTLS", then return Save. You may get a warning about changing the port number. But the correct port for POP with TLS is 110, which it should already show.
From the Internet Mail Options panel, now choose the "Sending (SMPT)" option, and, again, edit the server entry you created earlier. Again, choose "Via STLS" from the Security tab, but this time, when you return to the General tab, change the port from 25 to 587. Save your changes with OK.