After visiting the iPhone/iPad profile install page and selecting Install Profile button your iPhone will show a similar set of images to the following.
The first image you'll see will be a profile detail.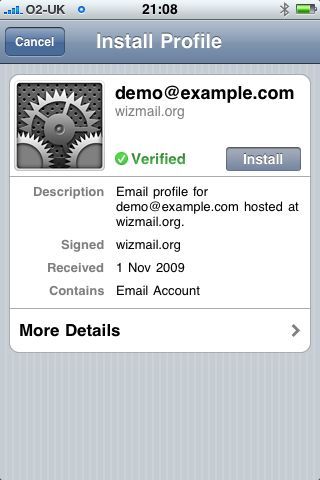 This will have your email address in place of demo@example.com If you press for More Details you will see a summary screen similar to the following,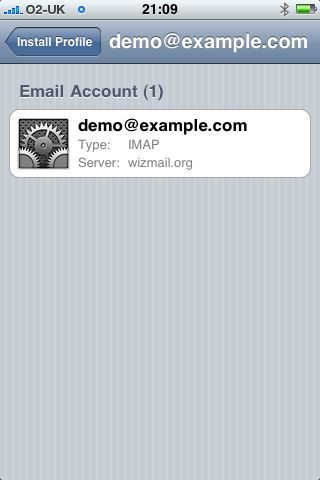 confirm the details are correct and then press the Install Profile button top left After pressing Install you should receive a another page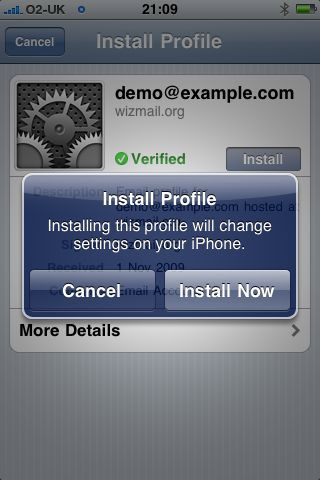 you then press Install Now and the screen will then prompt you for your password.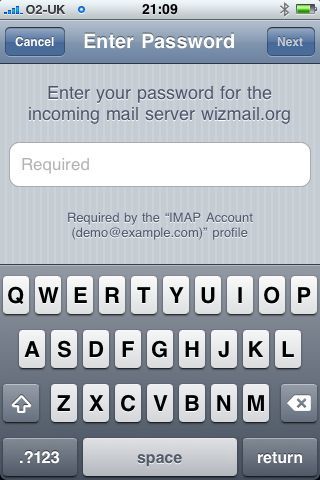 After entering your password and press Next at the top right you should see something similar to the following which confirms that the email profile is loaded on your system.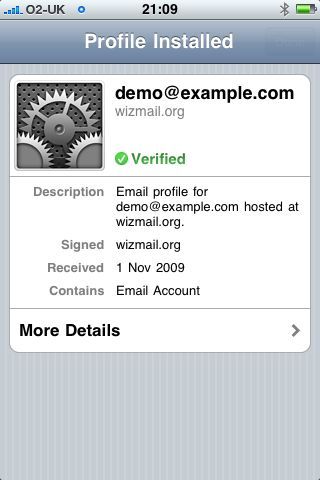 When you next enter the Mail application you should see your account as one of those available.